While stories about a business and its offerings can be presented in many ways, superior business narratives—those whose goal is to convert prospects to buyers—have a number of things in common. At a high level, their goal is to communicate how a company, product or service can help solve a problem or meet a need.
More specifically, superior narratives share eight characteristics or hallmarks. They all are: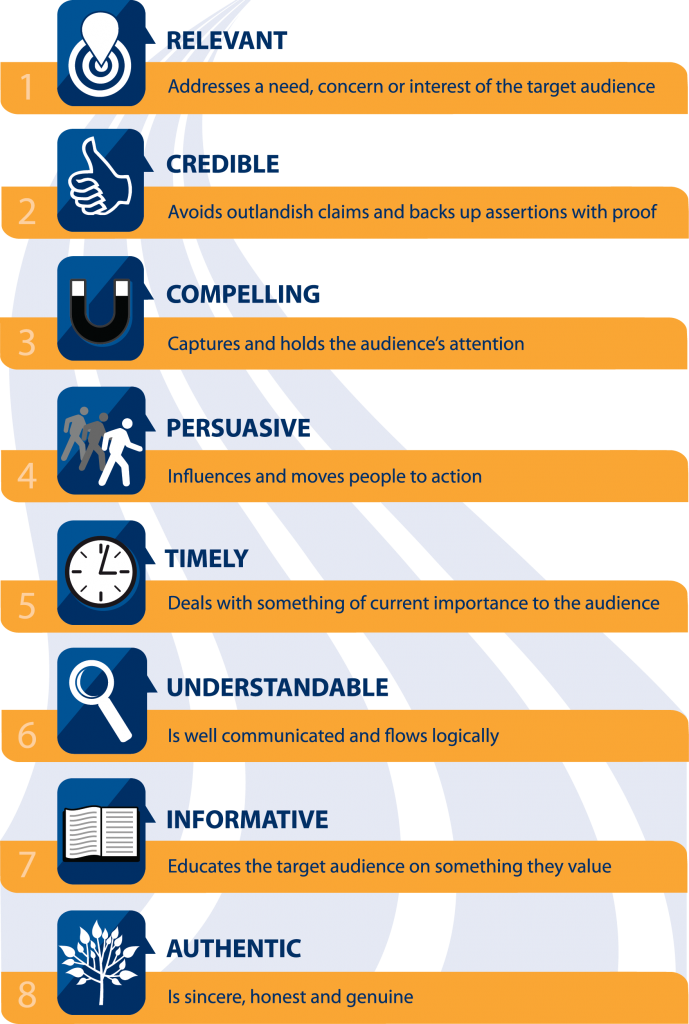 (For a more on the eight hallmarks, including examples of companies that are doing it right, read our white paper "Creating Stories That Inform, Enlighten and Inspire:  The Eight Hallmarks of a Great Corporate Narrative.")
Finally, the most effective stories are presented in a way that resonates with customers and is accessible to them. That means confirming the specific needs of the target audience the stories are designed to address and how the audience likes to interact with the company—then creating and implementing a plan to disseminate the stories in ways that meet those needs and preferences. The key is to let customers decide how they consume that content.
Corporate Narratives uses these guidelines to craft and communicate stories that have a significant, positive impact in the marketplace.